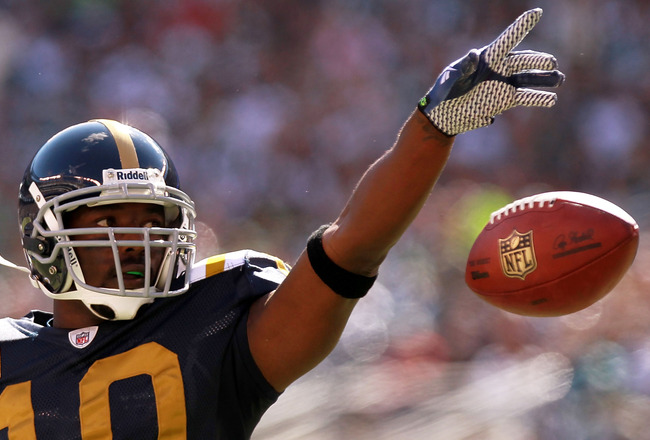 The New York Jets defeated the Jacksonville Jaguars 32-3 on Sunday, moving to 2-0 on the season.
The Jets had to scrape their way to victory last week, but made it much easier on themselves this week. They got up early on the Jaguars and didn't look back from there, and by the third quarter the win was secured.
The Jets defense reminded everyone why they are considered one of the league's elite as it put on a dominating performance, intercepting Luke McCown four times and recording a safety.
Now, the Jets hit the road for three straight road games. Before moving on to next week, let's take a closer look at this victory. Here are five observations from the Jets' win over the Jaguars.
1. They Dominated the Scoreboard

After the final whistle blew, the scoreboard read New York Jets 32, Jacksonville Jaguars 3.
The Jets have struggled to blow out anyone in the past, and while they got a lot of help from Luke McCown, it was still great to see the Jets beat up on a inferior opponent. In the past, they have let teams hang around, but this time the Jets delivered a knockout punch.
Part of the reason they were able to blow them out was because they scored a touchdown in the first quarter, getting off to a fast start. It's hard to believe, but it had been 16 games since the Jets scored a touchdown in the first quarter.
2. Plaxico Burress Was Invisible
It was a rather uneventful day for Plaxico Burress.
Burress failed to record a catch and wasn't on the field for every play. Burress had a similar start last week before catching fire in the fourth quarter, but that wasn't the case this week as the Jets already had the game won by the fourth quarter.
However when Burress was on the field, he was drawing double coverage, which helped open the field for the Jets. Though you do have to wonder how he will react if he doesn't start seeing the ball more regularly.
3. Dustin Keller Breakout
Dustin Keller followed up his solid season debut with an even better game in Week 2.
Keller was Mark Sanchez's favorite target on Sunday afternoon, hauling in six passes for 101 yards and one touchdown.
Now in his fourth year in the league, it appears as if Keller is finally developing into a top-notch tight end. He is the clear second option in the passing game and should put up some solid numbers all season long for the Jets.
4. The O-Line is a Concern
New York Jets fans' hearts skipped a beat when they saw center Nick Mangold go down after a Jacksonville Jaguar defender rolled up on his right ankle.
Initial reports say that Mangold suffered a high ankle sprain. While it is not of the season-ending variety, Mangold is still expected to miss a few weeks.
He was replaced by Collin Baxter, an undrafted rookie from Arizona. Not surprisingly, Baxter had problems adjusting.
Elsewhere on the offensive line, Wayne Hunter struggled again and the running game didn't produce like expected. Going forward, this could hamper the Jets all season long.
5. Inconsistent Mark Sanchez
You almost made it through an entire Jets article without reading about Mark Sanchez. However, the play of the third-year quarterback deserves closer attention.
Sanchez was again highly inconsistent. He made a perfect throw to Santonio Holmes for a touchdown, placing it at a perfect height and out of reach of the defender. He also threaded the needle a few times on a few passes to Dustin Keller.
Then, there where a few times where his throws made you scratch your head. On his two interceptions, the receiver was clearly covered, yet he still forced the ball.
As of now it appears as if we're going to have live with this Sanchez. He will make some great plays at times, and then come right back and make you forget about it with a crucial mistake.